EXPERIENCE
Ray Hanania offers a wide range of specialized services, and powerful writing
Go to POLITICS & ELECTIONS
POLITICS & ELECTIONS
No one knows Illinois and American Politics better. Ray Hanania has represented nearly 100 elected officials and candidates including Suburban & Chicago officials, to countywide, statewide and national office.
Go to EFFECTIVE MESSAGING
EFFECTIVE MESSAGING
It's "Content, Content, Content" and it takes knowledge, experience and a proven talent in effective messaging to write releases, speeches and news media responses that enhance the client's public image.
Go to CRISIS COMMUNICATIONS
CRISIS COMMUNICATIONS
Having worked in journalism on the front lines of the toughest beats in Chicago City Hall, politics and the Illinois legislature, Urban Strategies Group worked with dozens of clients to survive and rise above news media bias and criticism by refocusing controversy into public understanding and praise. Controversy is an opportunity to showcase your successes and your talents.
Go to BUSINESS BRANDING
BUSINESS BRANDING
Urban Strategies works with many non-political and non-government private businesses and entrepreneurs to strengthen and promote their public brands, securing media coverage that helps to raise positive public awareness and drive growth.
Effective Communications is about Effective Writing
It's all about writing, messaging, knowing your audience & delivering the message
Ray Hanania has been on the frontlines of Chicago's biggest stories since the first day he walked into Chicago City Hall in 1976 as a reporter. Many PR professionals can talk about it, but very few communicators have that frontline, cutting edge experience. We will gladly create, distribute and place press releases for you, create news for you, manage news media inquiries. We can get your message to the public through or around the mainstream news media to your primary audiences.
Candidates, campaigns, elections and & politics

Public Relations, press releases

Using today's technologies effectively and strategically

Speak to your audience the way they want to be spoken too
OUR PROMISE
When you hire Urban Strategies Group, you hire me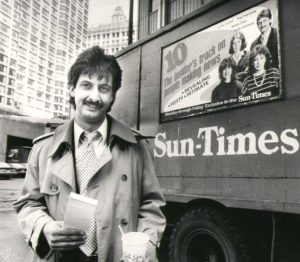 Ray Hanania covered Chicago City Hall for 17 years as a newspaper reporter and columnist, published community newspapers, and wrote for dozens of newspapers around the country (News Day, Houston Chronicle, Orlando Sentinel, Jerusalem Post) & specialty trade publications.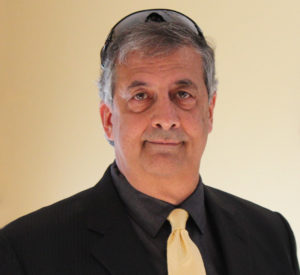 RAY HANANIA
PRESIDENT/CEO
Four decades of frontline communications in journalism, media strategy and crisis communications based on award winning writing talent. No one offers you a more hands-on media experience to support your brand, PR and Communications Strategy needs.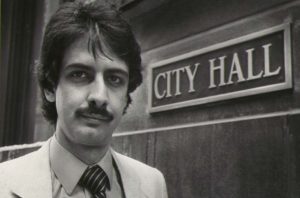 Hanania consulted for WMAQ & WLS TV, & appeared on all of Chicagoland's top TV news talkshows including City Desk, People to People, Chicago Week in Review, Chicago Tonight, and Newsmakers. He hosted live radio Talk Shows on WLS AM for more than 10 years, and on many other major radio stations.
CASE STUDIES
Client Services is a priority. Their concerns are my concerns. Turning the focus from negative news media perceptions and coverage to substantive demonstrations of actual services and benefits to the residents and constituents in the community. Writing & delivering the positive message. We help you define your message, write your message, produce your message in a deliverable form, deliver your message and make sure the message reaches your target audiences. We know how to write and what to write. We'll help you create the message that meets your needs.
MEDIA STRATEGY DISCUSSIONS
Strategies that make PR, Strategic Communications & Public Affairs work for you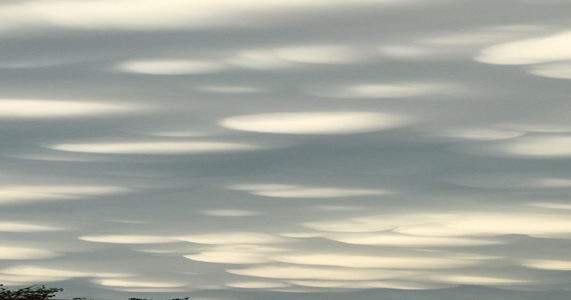 Social media strategies that work. How to increase public exposure, screw the biased mainstream American news media and reach Americans unfiltered on your own. By Ray Hanania The mainstream news media has done a great job of controlling the message and if they like you, you get coverage. If they dislike you, you get criticism Read more about Social media strategies that work[…]

In Communications, it's "Audience, Audience, Audience." Knowing who you want to address and catering the message to them is critical to how successfully you can deliver your message. By Ray Hanania In retail business, it's "location, location, location." But in effective communications, it is "audience, audience, audience." You NEED to know who your audience really Read more about In Communications, it's "Audience, Audience, Audience"[…]
Previous
Next
Don't wait until it's too late
Contact Urban Strategies Group today and begin the process of controlling your public image, your political career and your message